Thank you so much to everyone who came last Friday for Culture Night Dublin! For the very first we organised an Open Mic Evening and gave the floor to budding artists and enthousiasts!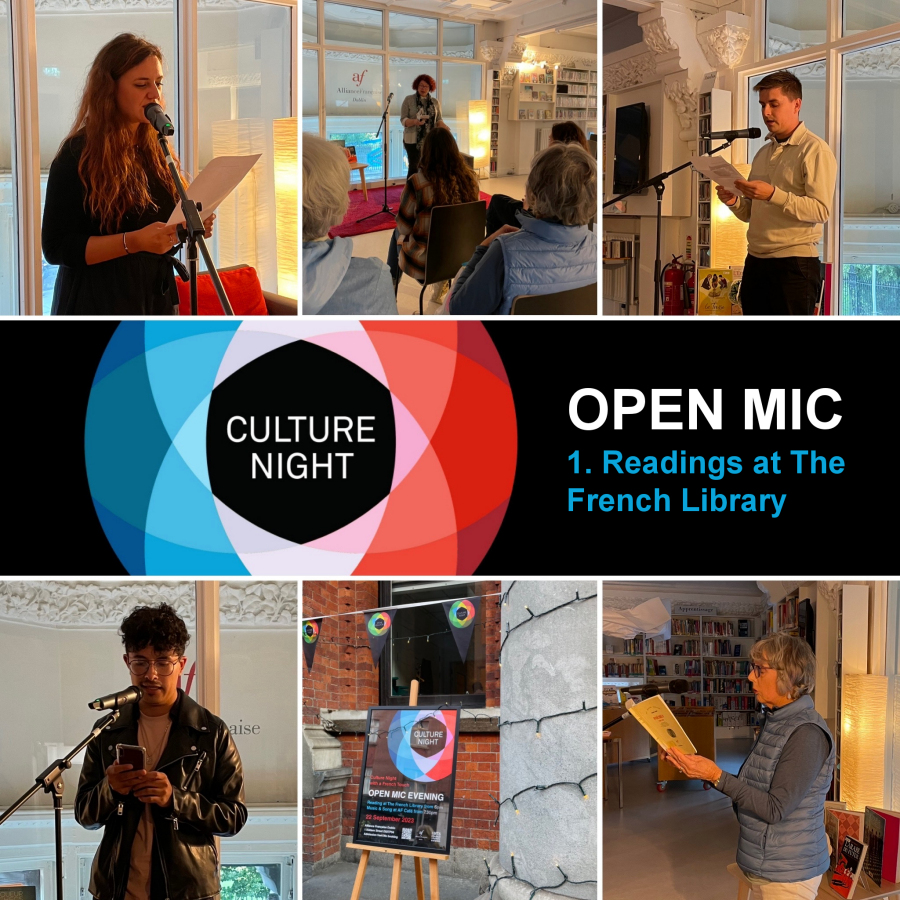 The evening kicked off with readings at The French Library: The audience was invited to read out loud their favourite poems, novel or play excerpts, short stories, in French or English, and we got the chance to hear some great classics (Hugo, Lamartine, Breton and more) and some wonderful original writings!
The evening continued in the Café with several budding artists singing and performing music, cover songs or their own creations, all evoking France and French music,
We warmly thank all the artists for their amazing performance in a wide variety of genre, from classical, jazz and baroque to a cappella, twist, pop, as well as excerpts from musicals .
This year's guests included: Ruby Moss,,David Kelly, Sarah Parlane & Nicole Slattery, The French Fluets (Valentine Laporte and Flora Abd Rabo), Victor Alain Feldman, Neyla, and John Lumsden & Catriona Grimes.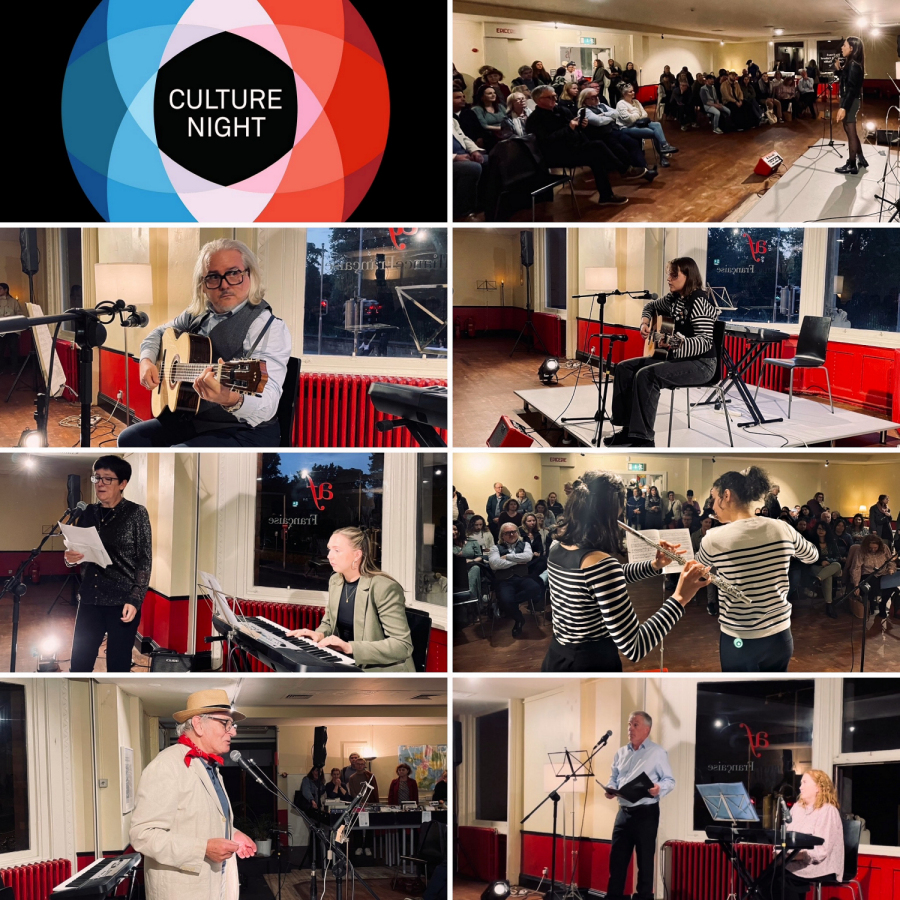 This event was part of the European Culture Trail, a EUNIC Ireland initiative in cooperation with the European Commission Representation in Ireland, where Culture Night Dublin attendees were invited to download a special passport and collect stamps at each participating stop!
Stops this year included The European House, France, Germany, Italy, Luxembourg, Malta, Portugal, Romania, Slovenia, and Spain.