DELF Junior & Scolaire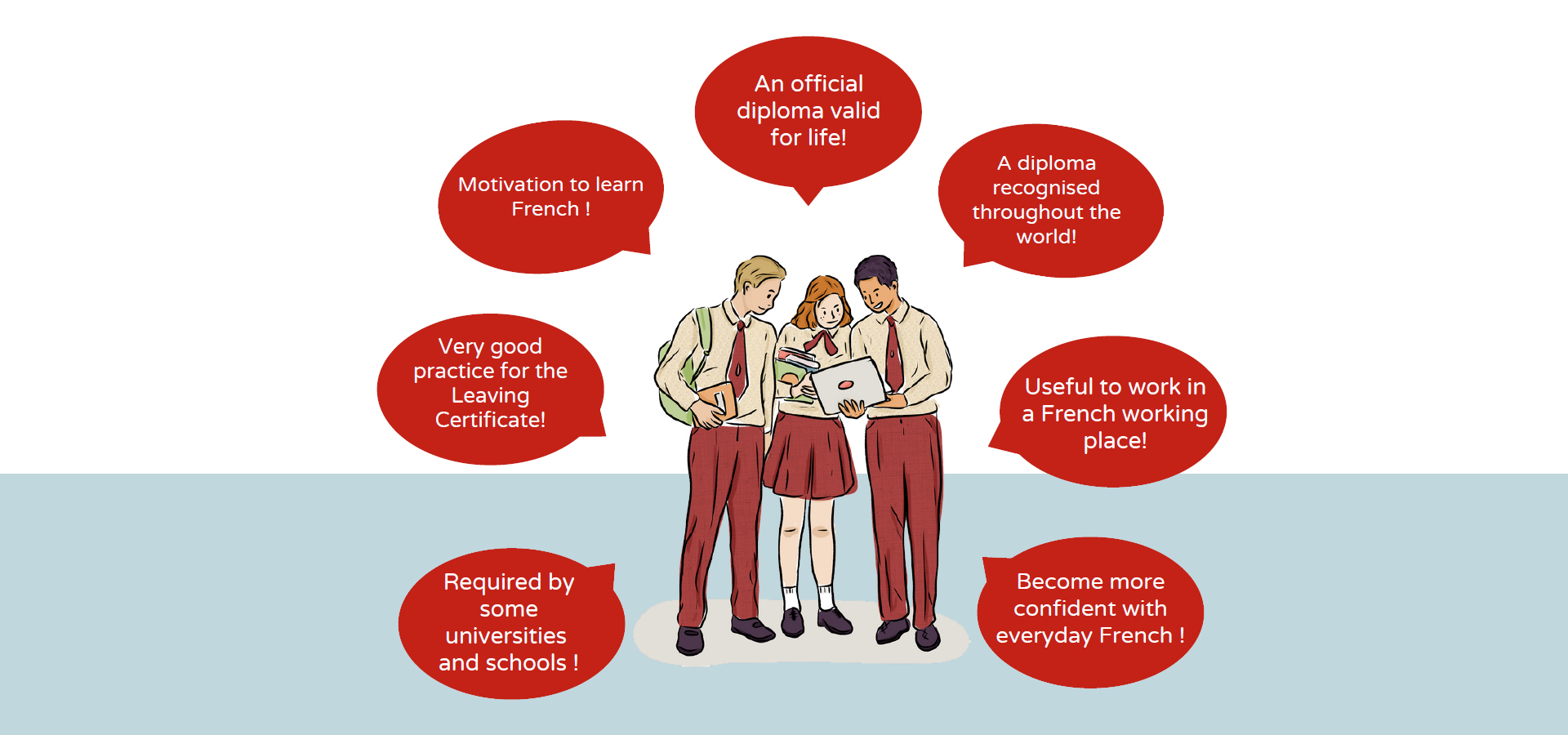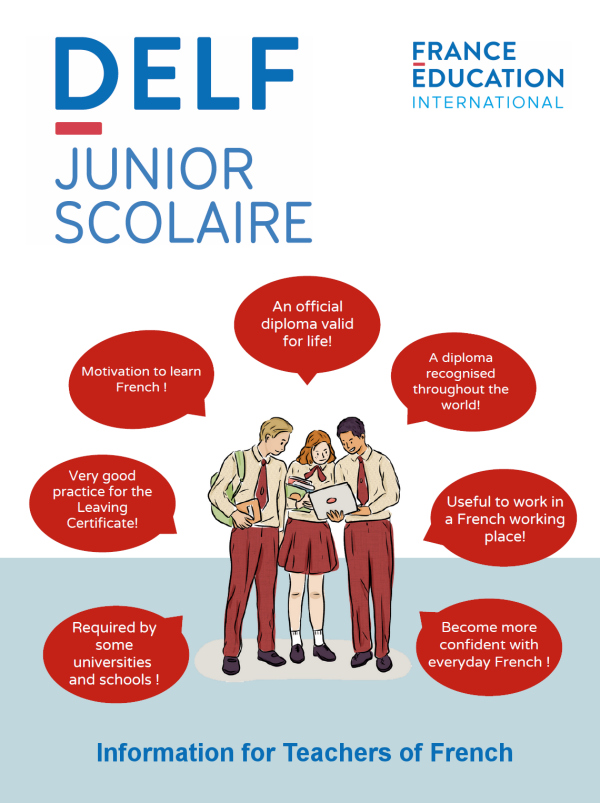 DELF (Diplôme d'Études en Langue Française) is an official, valid for life qualifications awarded by France Éducation International and the French Ministry of Education to certify the competency of candidates from outside France in the French language.
The DELF Junior / Scolaire version is aimed at adolescents in the Secondary School system.
Teachers of French who wish to prepare their students for the Diploma get a free training and an official accreditation!
Why should you should prepare your students to sit the DELF Junior / Scolaire Exams?
An official diploma, valid for life, recognised throughout the world
A great motivation to learn French and a focus for the class
A very good practice for the Leaving Certificate
A great way to gain more confidence with everyday and professional French
A gateway to French Universities and Schools which require the diploma
| | | | |
| --- | --- | --- | --- |
| Découvrir le DELF | 20 septembre 2023 à 17h | Online on Zoom | Free booking |
| Découvrir le DELF | 18 octobre 2023 à 17h | Online on Zoom | Free booking |
| Découvrir le DELF | 29 novembre 2023 à 17h | Online on Zoom | Free booking |
| Découvrir le DELF | 31 janvier 2024 à 17h | Online on Zoom | Free booking |
| Découvrir le DELF | 07 février à 17h | Online on Zoom | Free booking |
Stage de première habilitation
Examinateur du DELF-DALF A1-C2
31 octobre au 4 novembre 2023
Alliance Française Dublin
Inscription
Stage de renouvellement d'habilitation
Examinateur du DELF-DALF A1-C2
8 et 9 décembre 2023
Alliance Française Dublin
Inscription
Stage de première habilitation
Examinateur du DELF-DALF A1-C2
12 au 16 février 2024
Alliance Française Dublin
Inscription